Steve Smith has admitted he was angry with himself after his dismissal during the second innings of the Delhi Test against India, admitting he was "still learning" his craft on the subcontinent.
The 33-year-old fell victim to Indian spinner Ravichandran Ashwin for 9 after attempting a volley, a stroke he rarely plays, on the third day of the Second Test at Arun Jaitley's grounds.
Watch Australia's tour of India. Every Test and ODI is live and ad-free while playing on Kayo. New to Kayo? Start your free trial now>
Smith's LBW dismissal sparked a horrific 8-28 collapse in Delhi, with India eventually claiming a six-wicket victory to retain the Border-Gavaskar Trophy in less than six days.
Stark is a lone tailor in the third test 01:17
"I don't think it's been that many times she's walked off the field and gone, 'What the hell am I doing?'" Smith told reporters in Indoor on Tuesday. "
"I was so angry. There haven't been many times in my career where you've really come in and blew me away with what you've done. It wasn't my best moment.
"Definitely something to learn from, I'm still learning too. It wasn't the way I wanted to play, especially when the pitch was ready for all of us – they had the pitch.
"Maybe we rushed things a little bit and that's something we'll talk about… When we put them on the ropes, we can slow things down. We don't have to play at such a high pace and such a risky tempo.
"Because we had them where we wanted them, we had guys out there and we had the ability to strike. We just rushed it."
Speaking to reporters last week, Australian assistant coach Michael Di Venuto revealed there were some ugly scenes in the changing rooms as wickets fell in the Indian capital.
"He (Smith) was definitely disappointed when he came out, and declared it was a bad shot in the dressing room," said Di Venuto.
"I think most people have heard that, they should have had a fair idea of ​​what they shouldn't do. It was just one of those moments in the game when you get pressured by world class bowlers, things happen sometimes, and it's unusual. for him.
"It was like a car crash in slow motion."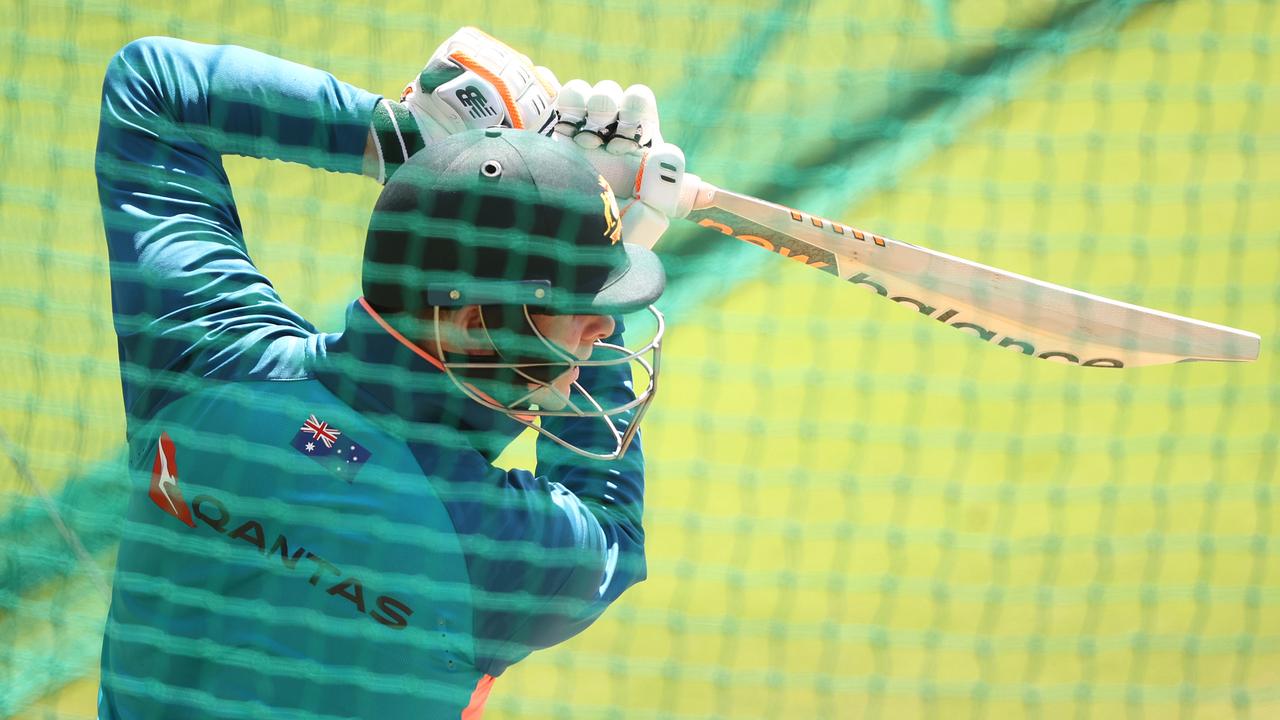 Smith put together a career-defining performance when Australia last toured India in 2017, plundering three centuries in four Tests, but the right-hander has struggled to replicate that form this year, averaging 23.66 after two matches.
However, New South Wales refused to blame Indian conditions for his lack of runs, acknowledging that Australia's bowlers could score big if they put themselves forward.
"I think starting your innings is as difficult as anywhere in the world here in India," said Smith.
"There will be strange times when you get a very good ball and get sent off, (but) I don't like the term 'get one in your name' very much, you have to try and get that out of your head.
"If you go in, you get used to the conditions like that, the pace of wickets, the bounce, all those kinds of things.
"You have to try to make it matter… Guys couldn't just go ahead and make a big total, and it can make the difference between two people getting together to get that one partnership.
"We have to try to get that out of our minds… We have to learn to adapt a little bit better."
Smith, who will captain Australia for the Third Test in the absence of Pat Cummins, said the visitors had yet to decide on their starting line-up for the Indore match, which begins on Wednesday.
He ranks third in the batting average among the captains in Test history with a score of 67.73, bested only by Sir Donald Bradman and Kumar Sangakkara.
"He usually brings the best out of me," said Smith of the Test captain.
"I'm excited to be driving this week in Pat's absence.
I know these conditions well. It's kind of my second home game here, I've played a lot in India, and I understand the intricacies of the game and what the wicket is likely to do. I'm looking forward to it."
The third test between India and Australia begins at the Holkar Stadium on Wednesday, with the first ball set at 3pm AEST.